Meet Todd Armstrong: Publisher - Communication, Journalism, and Media Studies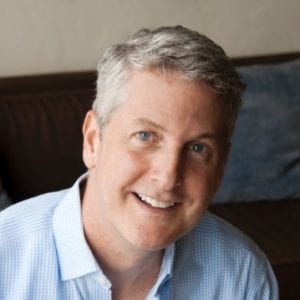 Since 1993, it's been my privilege to serve as an editor and publisher in the exciting and dynamic fields of communication and media studies.
Now, I have the pleasure of developing the communication and media studies list for Cognella Academic Publishing, a publisher that values authors' unique perspectives, provides a platform for introducing their work to thousands of students nationwide, and is invested in helping move the discipline forward in interesting ways.
The titles below reflect Cognella's commitment to publish quality texts by notable authors that showcase the exciting work being done in the discipline today.
If you're interested in writing or in discussing book ideas, I'd love to hear from you. Please email me at:
toddarmstrong@cognella.com.
2019 Conferences
Cognella will exhibit at the following conferences in 2019. Swing by our booth to say hi and learn about new and upcoming texts in the discipline. I'll also participate in select panels at some of the conferences, as noted below.
Western States Communication Association Annual Convention – February 22 – 25 – Seattle, WA
Central States Communication Association Annual Convention – April 3 – 7, 2019 – Omaha, NE
Check out the CSCA convention recap to view pictures and news from the meeting, as well as our press release celebrating Cognella communication authors who received awards during the event.
National Communication Association Annual Convention – November 14 – 17 – Baltimore, MD
I'll also be attending the following conferences:
Eastern Communication Association Annual Convention – April 10 – 14 – Providence, RI
International Communication Association Annual Conference – May 24 – 28 – Washington, DC
Association for Education in Journalism and Mass Communication Annual Conference – August 7 - 10 - Toronto, Canada
While there won't be a dedicated Cognella booth at these conferences, I'd still like to meet with you to talk about any books ideas you may have!